Don't know what content to publish on social media for your B2B business?
Is your content calendar so empty tumbleweed rolls through it?
Are your business' social profiles a cringey mix of press releases, "oh hai there…check out our CEO smiling while signing a deal or shaking some bigshot's hand", and videos of office b'day parties?
Well, you can stop pulling your hair out in frustration because I've got just the post for you.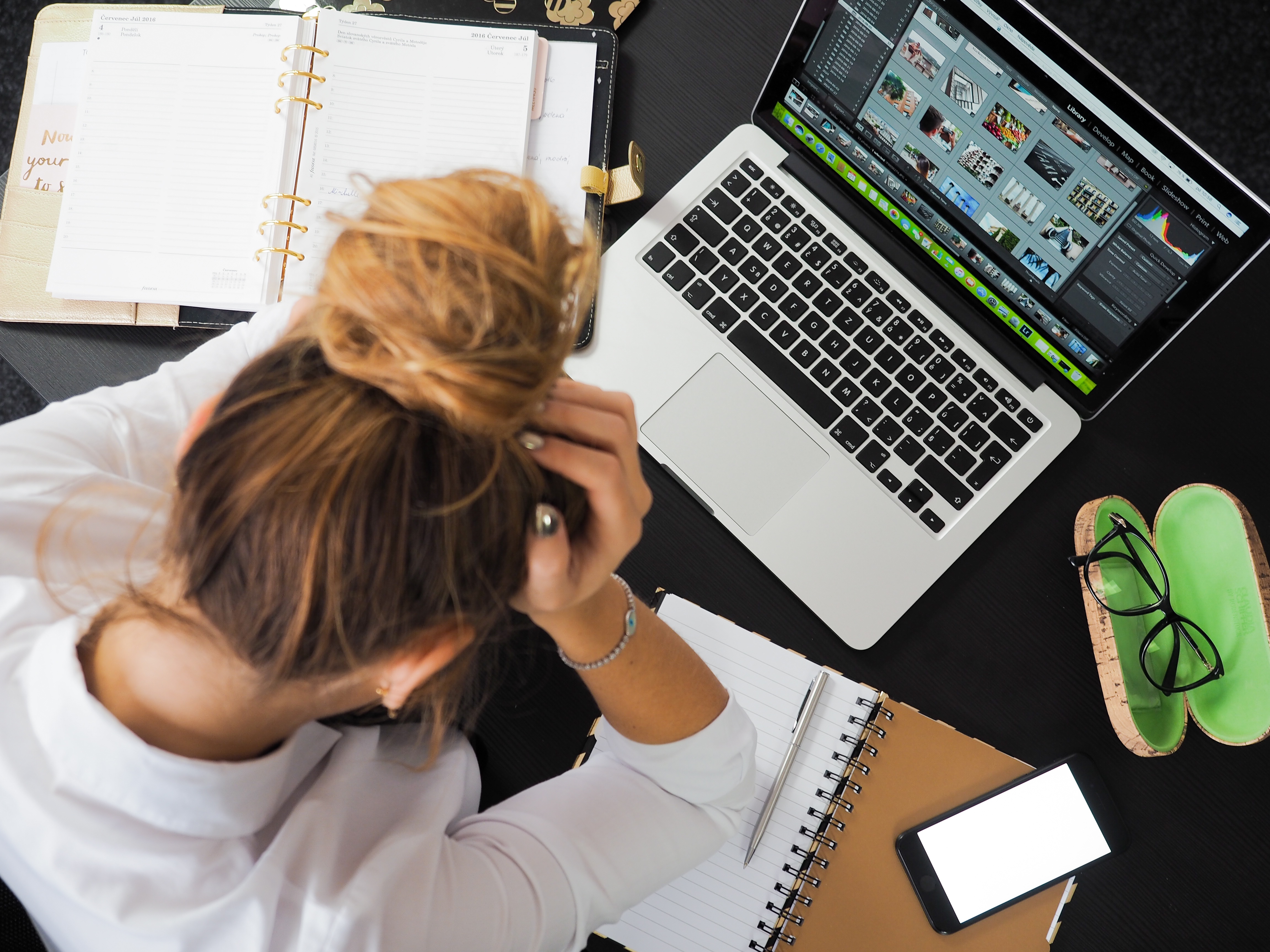 We recently wrote a post about choosing the best social media platform for your B2B business. If you've read that and are now wondering,
"Sure Ahmed, I totally get the importance of being on social media. And kinda have an idea which channels I should focus on. But what can I actually do on social as a B2B business?"
To answer your question, I'm giving you today some power tips for elevating your B2B company's social media presence. But first, let's tackle the top three social media myths out there:
Social media is not just for B2C.
The reason you don't see many outstanding B2B companies rocking it on social is because the majority have failed to build an effective social media marketing strategy to efficiently achieve their objectives, not because social media doesn't work for B2B.
Born ready! Using #VirtualReality, social media & more, @MackTrucks launched its new Anthem Truck with the help of Oracle tools. Learn more on @brandchannel: https://t.co/MQ3rE1CQDY #ModernMarketing @OracleMktgCloud pic.twitter.com/JxgQCq28EX

— Oracle (@Oracle) January 30, 2018
Your company is not "too boring" for social media.
Social media is not just about selfies and memes, people join social networks to have a meaningful communication experience, whether with their friends or their favourite companies.
Several B2B companies are using social media with great results, such as IBM on Twitter and Novartis on Instagram, and they're not exactly the most fun brands in the world!
Social media is not just a distribution channel for your blog posts and lead magnets.
Successful social media presence is about maintaining active engagement with your target audience and keeping your company top of mind.
Focusing exclusively on getting traffic to your website will end up in your customers losing interest in what you have to say.
Bottom line:
There's no excuse for your business to not be on social!
To give you a head start, here are five things you can do RIGHT NOW to give your company a head start on social media:
Create a strategy (and write it down)
Being on social media just for the sake of "being there" is a recipe for failure! Your social media presence should have a clearly defined goal and the means to achieve it.
Some of the main elements that you need to include in your strategy:
Your short and long term objectives
Detailed description of your target audience
The channels you will use
The content you will publish on each channel
The metrics you will use to track your efforts
Pro tip:
Have your social media strategy documented and shared with the various stakeholders in your company, ensuring that everyone is on the same page and is working together to achieve your goals.
Talk TO your audience (not just AT them)
Don't use your social presence exclusively for broadcasting your company's news and products.
Talk with your customers to both establish yourself as a thought leader in your industry and keep them interested in your products and services.
Don't be afraid to have a sense of humour. Social networks were made for people to talk with each other and have fun, no one likes a stiff!
Pro tip:
Use a conversational tone. Words like "we" and "our" will help bring your company closer to your audience and ensure that you stay top of mind.
The more human your brand is perceived, the more likely you are to attract new customers to your business and delight the existing ones.
Promote your content (effectively)
What's the point of writing great content if no one reads it?
One of social networks' primary strengths is providing platforms to distribute your content. However, as organic reach continues to drop, you should spend a minimum of $50 to promote every single piece of content you write.
Make sure your ads are targeting the right demographics- the one who are not only your ideal clients, but also the ones who would be interested in that content the most.
You should also set up blog retargeting across social media, ensuring maximum reach for both your content and website.
With that being said, do not let your social media presence be only about your blog.
Pro tip:
Don't just post links to your blog posts on your social channels and call it a day.
Distribute your content in a way that takes advantage of the channels themselves;
think about writing excerpts from the posts on your personal LinkedIn blog,

broadcasting Live Facebook videos to announce your white papers,

posting snippets of infographics you created on Instagram,

the possibilities are endless!
Connect to people (where they least expect it)
Everyone uses email to communicate with their potential prospects, but you can stand out by communicating with people through social media.
Sign up for a LinkedIn Premium account to send InMail to people you are not connected to.
Alternatively, you can use Instagram Direct Messages! Gary Vaynerchuk wrote an excellent post on how to take advantage of Instagram for your business development.
Another channel that you might be missing out on is Twitter. Using Twitter Advanced Search enables you to not only find your exact target audience to connect to, but also what people are talking about through keywords and hashtags.
Pro tip:
Whatever channel you decide on using for communications, make sure that you have an active presence on it.
The first thing people do when they receive messages from someone they don't personally know is check their profile. If they see that you are not active there they will not take you seriously.
Monitor your competitors (and get inspired)
Social media listening is one of the strongest tools that your business can take advantage of. If your target audience overlaps with another company, it is extremely beneficial for you to monitor their communications.
Since you are targeting the same people, it is important to find out their areas of expertise and value propositions through the content they share and see how your own content compares.
Don't limit yourself to local competitors, monitor established global companies with a similar product/service as yours, as this will give you an idea of how to position your brand and may draw your attention to areas of your business that you may have neglected.
Pro tip:
Create a social media dashboard with lists of your competitors and the keywords that are relevant to your industry/services. You can easily do that with many free tools such as TweetDeck and Hootsuite.
Wrapping Up…
We covered quite a bit in this post, so let me summarize it for you:
Eliminate your limiting beliefs and misconceptions about social media

Social media is not just for B2C
Your business is not too boring for social media
Social media is not your internet bullhorn

Document a clear social media strategy for your business
Talk TO people and not AT them
20% content creation, 80% content promotion
Connect with your audience in DMs rather than email
Spy on your competitors to get inspiration for content
Don't want to spend hours and hours on social media every day? Download our free Social Media Monitoring cheat sheet!
Did you know you can monitor your business social media accounts in just 10-15 minutes a day?
That leaves you free for more cat videos and memes on your personal accounts. 😉
You're in luck! I've created a FREE cheat sheet to show you EXACTLY how to do it.
Click on the button below to get your copy.
{{cta('f27ba7ca-fabe-499b-853e-74a7c6367cc8′,'justifycenter')}}