Have you ever felt like the marketing landscape is changing so much and so often it's impossible to keep up with everything?
We have, and digital marketing is what we do for a living.
What's more, with so many marketing channels to choose from, where do you spend your budget?
A lot of marketers spread themselves thin trying every new marketing tactic or social media channel, with very little ROI to show for it.
With that in mind, we've put this post together for you to show you the big wins.
Focus your attention here, be methodical and consistent, and you will see B2B marketing results before the year is up. Presenting 9 ROI-deciding Factors Affecting B2B Marketing in 2018:
1. Everyone is mobile
In 2016, 50% of web traffic worldwide was via mobile phones, up 30% from 2015 according to research conducted by Hootsuite and We Are Social – "Digital in 2017: Global Overview."1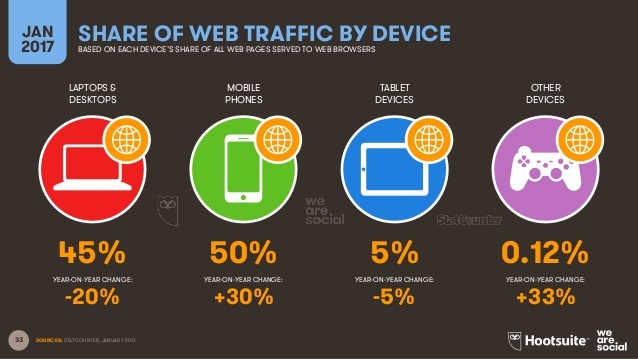 Mobile phone users are walking around with pocket-sized supercomputers.
In the past 15 years, wireless internet speed has increased 26,000% and by 2020 it will increase 10,000% more.2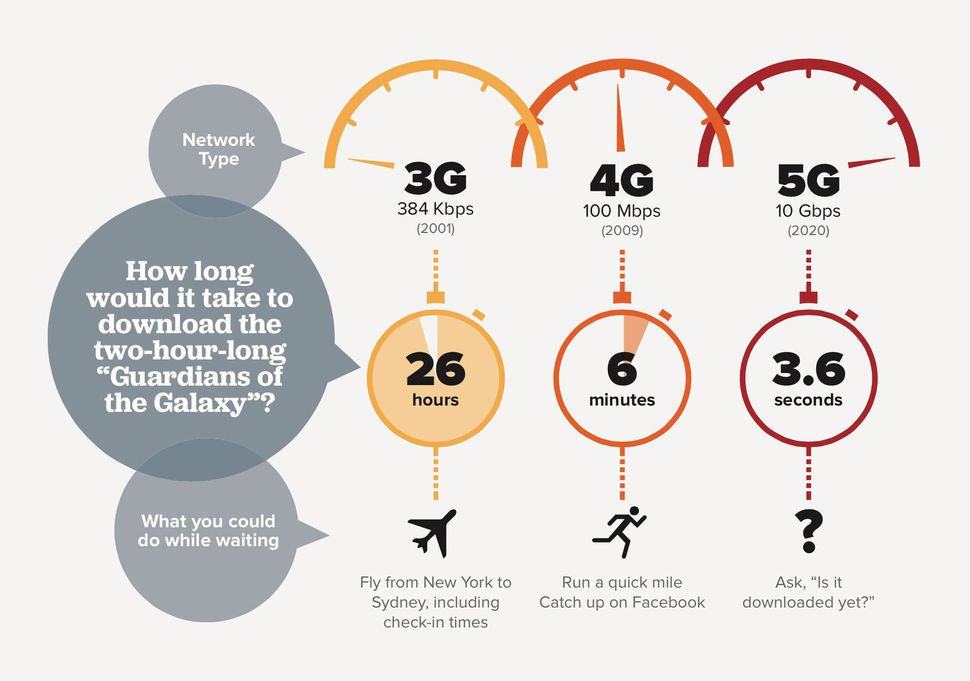 It's a myth that not many B2B researchers use mobile.3
A mobile friendly website affects key marketing metrics like bounce rate and time on site, which affect your search engine rankings.4
More and more B2B decision makers are using mobile devices. For example, they may research products and services while on their phone and complete the purchase on a desktop.
Mobile-friendliness also affects user engagement, since users are less likely to visit your site if they are in for a poor experience.
And speed is the key.
A commissioned study ( www.akamai.com/2seconds) conducted by Forrester Consulting on behalf of Akamai found the following:
47 percent of consumers expect a web page to load in two seconds or less
40 percent of consumers will wait no more than three seconds for a web page to render before abandoning the site.
52 percent of online shoppers stated that quick page loading is important to their site loyalty
14 percent will begin shopping at another site, and 23 percent will stop shopping or walk away from their computer.
79 percent of online shoppers who experience a dissatisfying visit are less likely to buy from that site again5
According to Google's own reports, 67% of mobile users say that when they visit a mobile-friendly site, they're more likely to buy a site's product or service6
Think about it logically – a slow website means less conversions.
Less conversions means less sales and less $$$.
If an e-commerce site is making $100,000 per day, a 1-second page delay could potentially cost you $2.5 million in lost sales every year.7
2. You need to think "mobile first"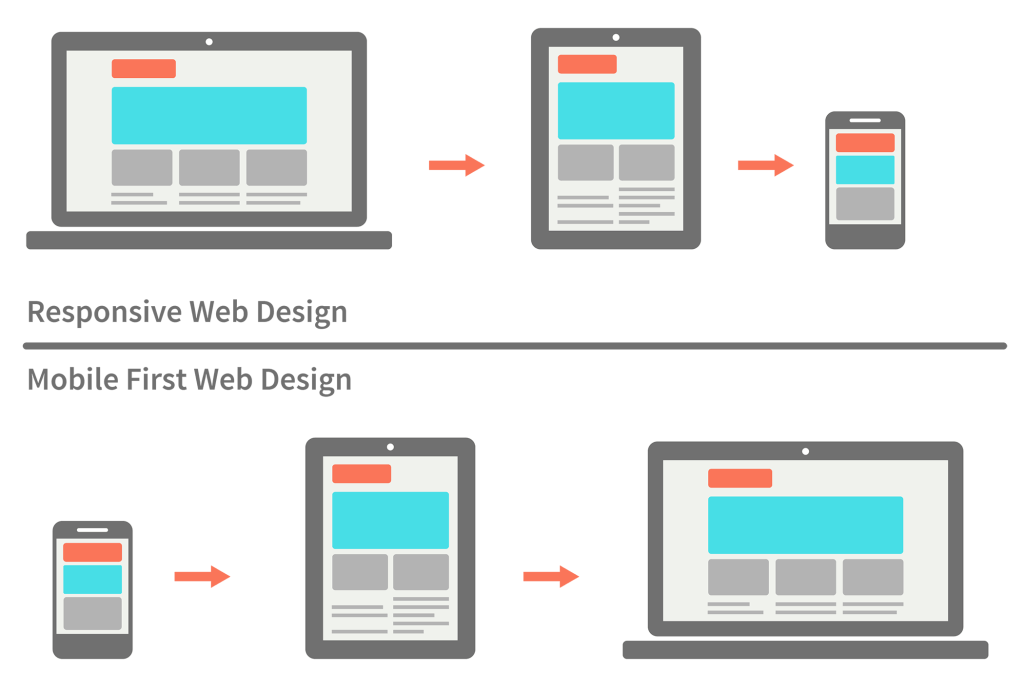 Responsive design has been around for a while but you want to go further.
Think about optimizing the user experience for mobile devices first.
Aside from it being good design practice, this is something Google is prioritizing with initiatives like their Accelerated Mobile Pages (AMP) framework and their January 2017 "annoying popups" penalty.8
If the difference between responsive and mobile-first seems confusing to you, here's another way to look at it.
In responsive design, the mobile user experience is an afterthought and just a feature built into your website.
In mobile-first, the mobile user experience IS the design.
3. From creative-driven marketing to data-driven and back again
Since analytics tools have become ubiquitous in online marketing and pretty much everything can be measured for ROI, there has been a gradual shift in focus to performance marketing to the detriment of other forms.
It's an easy sell, to be honest – marketing based on science and not guess-work.
Have you heard that saying?
In marketing, 50% of your budget is wasted. The only problem is, you don't know which 50%.
C-level execs and the accounting department like everything in black and white, by the numbers.
And if you're an agency, clients would love to know for every X dollars spent they'll get Y back.
However, when marketers concentrate too much on optimization, they overlook creative considerations and ideas that can have serious returns.9
Like when the co-founder of menswear startup Ministry of Supply, Gihan Amarasiriwardena, ran a half-marathon in a suit10,13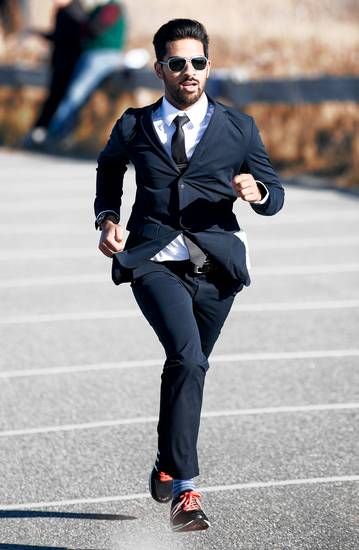 In a recent podcast, world-renowned marketer Neil Patel admitted one of his biggest marketing failures was neglecting branding and over-relying on data-driven marketing.11
Marketers like Gary Vaynerchuk understand the importance of branding and storytelling.
So when you ask me about the ROI of social media, I ask you, what's the ROI of your mother?
– Gary Vaynerchuk12
However, as marketing technology becomes more sophisticated, a happy medium has emerged.
Enter Data-driven creative, also known as programmatic creative.
This uses customer data to deliver personalized advertising that is relevant and contextual.
13
4. Marketing happens in real time
You don't have to buy space in a newspaper or time on a billboard and literally pray your 5- or 6-figure investment is seen by enough of your target audience to generates enough sales to make it profitable.
Those days are long gone.
Now, your target audience finds you.
They come to your website via a search engine or social media, whether organic or paid.
Maybe they buy, maybe they sign up to your newsletter, maybe they leave without buying.
You can still nurture these leads via email marketing and social media advertising.
Marketing happens in real time, and to do these efficiently you need marketing automation.
These are the various technologies marketers use to automate repetitive tasks such as emails, social media, and other website actions.14
There are literally thousands of marketing automation tools out there.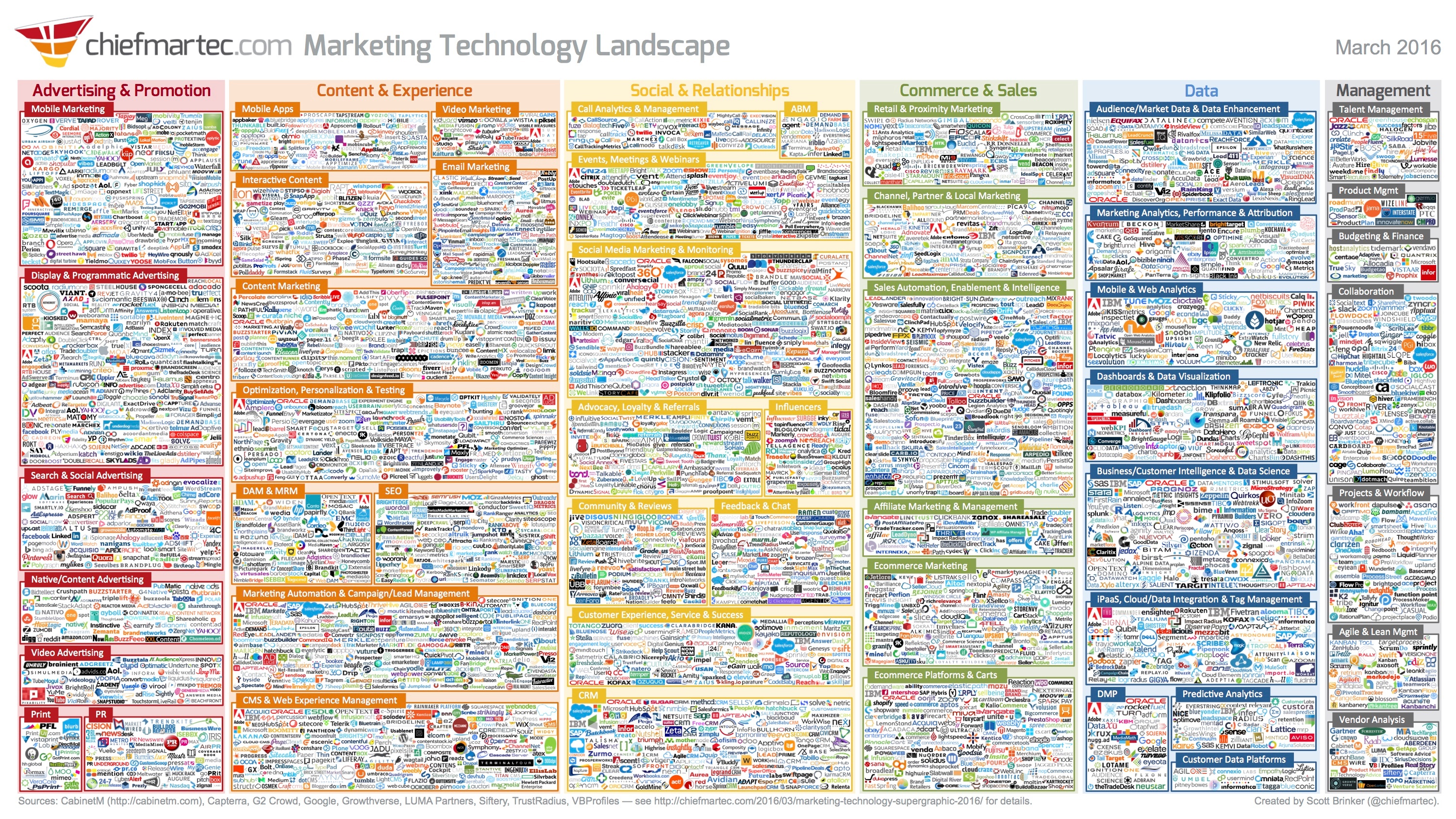 5. Content marketing
Before you get your fancy marketing automation to close sales while you sleep, you need leads.
That is, people coming to your website.
This is where content marketing comes in.
According to Content Marketing Institute/MarketingProfs' joint research entitled B2B Content Marketing 2017: Benchmarks, Budgets, and Trends—North America
78% of B2B marketers say they have a content strategy in place, of which 37% have it documented.
70% expect to produce more content in 2017 than they did last year.
39% plan to increase their content marketing budget in 2017, 45% plan to maintain it at the same levels.
84% pay to promote their content on social media channels.15
Now, there's this misconception that "content" is only blog posts, or podcasts, or video.
Really, content is anything you create that provides value to your audience and is consumed by them.
You know what this is?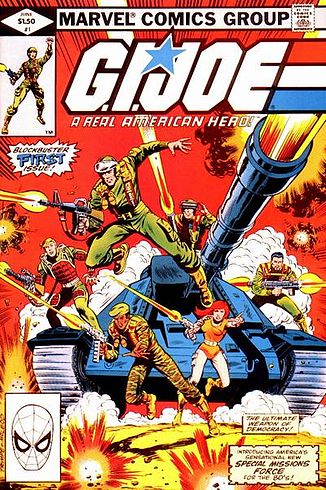 It's one of the greatest examples of content marketing in history.
Over the course of 7 years after it's debut, the G.I. Joe comic book grew its market share over 300%, from 1 in 5 to 2 in 3 boys aged between 5 and 12 years old.
6. Context Marketing
You need to deliver the right content at the right time at the right place.
It is your content that helps influence a buyer's decision.
And this content needs to be aligned to the buyers' journey to make it most engaging, relevant and compelling.16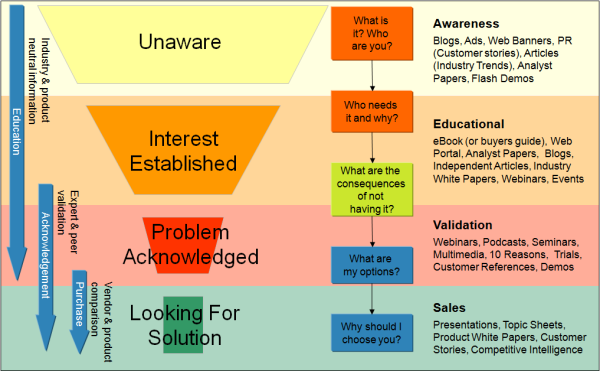 The type of content you produce, and when and where you present it to the buyer, will depend on the medium and the user's intent.
7. Social media and search engines evolve for business
The end-game of all social media platforms and search engines is Advertising.
That's how they make their money.
Given that Facebook can collect 98 personal data points about you,17 and Google collect around 200 that we know of,18 it's safe to say search engines and social media channels are an online mall open 24/7.
83% of B2B marketers create content for social media (see B2B Content Marketing 2017.)
73% of people say they use Facebook for professional purposes.19
By spending as little as six hours per week, 66% of marketers see lead generation benefits with social media. (Social Media Examiner, 2016)
Which social media channels you use will depend on your audience.20
You need to go where the eyes and ears of your customers are.
This is one avenue where experimentation is necessary, to a point.
It's possible to test the waters on a bunch of different social media channels and then go all-in on the one or two channels giving you the best results.
Should you use Snapchat for your B2B business? You won't know until you try it out.21
Should you used LinkedIn ads or download your entire contact list and re-market them on Facebook using lookalike audiences? Again you won't know which works better until you try it out.22
B2B marketers in particular must be careful and not chase the latest social media trends uncritically.
8. Messaging apps: Snapchat, Wechat, WhatsApp
According to a 2016 report by Hubspot, 29% of respondents selected messaging apps like WhatsApp or WeChat as their preferred business communications channel.23
U.A.E. and G.C.C. residents will be very familiar with businesses using Whatsapp to engage with customers.
The introduction of Facebook messenger bots27 means marketers will have a virtually unlimited supply of customers to target using free bot labor.24
Live chat and chat bots are common on many websites.
Some organizations have done away with lead forms entirely, relying on chat and chat bots 100% for lead qualifying, sales, and customer support.25
9. Rethink your budget
The changing marketing landscape means businesses need to re-think their marketing budgets.
You can pretty much eliminate mass media advertising (who looks at billboards, anyway?) and drastically reduce how much you spend on events.
You should spend the majority of your marketing dollars on creating and promoting content.
Here's a high-level B2B marketing budget breakdown:26
40-50% Campaign planning and content creation
20-30% Paid advertising
10% Workforce marketing
10% Software and tools
5-10% Events
Based on your results you will tweak the budget accordingly.
Conclusion
B2B doesn't have to be complicated or expensive.
The key is to get the big things right:
Fast, mobile-friendly website
Have a clear, documented marketing strategy
High quality content that guides and educates the user from unaware prospect to delighted customer
Identify the best channels for lead generation
Automate repetitive tasks
Don't chase the latest fads or marketing tactics
Oh, BTW, Here's A Free Gift:
Generating leads is a marketer's single most important objective.
Yet, only 1 in 10 marketers say their lead generation efforts are highly efficient and effective.
That's why we've compiled the 30 greatest lead generation lessons in this brand new guide, so you can start reeling in those leads.
Click on the button below to download your copy.
{{cta('457056c2-4a99-45a6-9885-167e4ff16a05′,'justifycenter')}}
1. This Guy's Marketing Stunt Was So On-Brand That We're Actually Writing About It
2. What Users Want Most from Mobile Sites Today – Think with Google
3. The Ultimate Guide to Snapchat Marketing – Academy
4. The Startup's Playbook to Finding B2B Customers on LinkedIn
5. Akamai Reveals 2 Seconds as the New Threshold of Acceptability for eCommerce Web Page Response Times
6. Neil & Eric's Biggest Marketing Failures | Ep. #24 – Marketing School Podcast
7. Why Data-Driven Marketing is a Bad Idea | Convince and Convert: Social Media Consulting and Content Marketing Consulting
8. What is Marketing Automation? – HubSpot
9. A Year Without Lead Forms: 5 Things We Learned Ungating Our Content | Drift
10. The Evil Side of Google? Exploring Google's User Data Collection – Moz
11. 2017 Marketing Statistics, Trends & Data – The Ultimate List of Marketing Stats
12. How 5G will push a supercharged network to your phone, home, car – CNET
13. Google confirms rolling out the mobile intrusive interstitials penalty yesterday
14. 2017 Marketing Statistics, Trends & Data – The Ultimate List of Marketing Stats
15. 98 personal data points that Facebook uses to target ads to you – The Washington Post
16. Everything B2B Marketers Need to Know About WhatsApp
17. B2B Marketers, It's Time to Add Snapchat to Your Repertoire – Renee Yeager
18. How Loading Time Affects Your Bottom Line – Kissmetrics Blog
19. What Data-Driven Creative Means For The Future Of Advertising – Thunder Blog
20. ROI of Social Media – YouTube
21. The Changing Face of B2B Marketing – Think with Google, The Changing Face of B2B Marketing
22. Content Marketing Takes a Turn for the Better: New 2017 Research
23. Why Your Content Needs To Be Aligned With Your Buyers Journey
24. A High-Level B2B Marketing Budget Breakdown – Marketo, A High-Level B2B Marketing Budget Breakdown
25. Digital in 2017 Global Overview, Digital in 2017 Global Overview
26. 3 Reasons B2B Marketers Must Embrace Mobile… Now, 3 Reasons B2B Marketers Must Embrace Mobile… Now
27. 10 Facebook Messenger Bots You Need To Try Right Now