Facebook started 2018 by announcing upcoming major changes to its News Feed.
The algorithm changes will prioritize posts that "spark conversations and meaningful interactions between people", as well as content from friends and family over public content.
This is the organic-reach apocalypse for businesses who use Facebook to talk at their audience and not to their audience.
But if you make a few tweaks to your approach to social media marketing, it doesn't have to be "the end" for your business.
Let me show you how.
The end of organic reach is nigh
While this is an attempt by Facebook to clean up the News Feed and reduce the amount of fake news on the platform, brand pages, especially ones with smaller following and engagement levels will be the ones that suffer the most.
Facebook made it clear that pages will see their reach, video watch time, and referral traffic decrease, with pages whose audience do not generally don't react to or comment on seeing the biggest decrease.
So if your business relies on Facebook as part of its marketing strategy, expect to see a significant drop in your organic reach and engagement.
While there has been no official confirmation on when the changes will roll out, you can safely expect that they will be soon, as this is a move that has been in the making for quite some time now.
Here are five things your B2B company can do NOW to prepare for the upcoming changes and ensure that you continue to reach your target audience:
1. Reconsider Your Social Media Tactics
The reason behind the latest changes is to provide meaningful interactions and generate conversation between people, so make sure your social media efforts are less about how many people the content reaches and more about how many people interact with and take action from the content.
Consider tactics such as live videos (instead of traditional videos), crowdsourced content, and influencer marketing to both promote your company and engage with your target audience in a meaningful way.
2. Revise Your Content Calendar
Facebook defines meaningful interactions as comments. In his announcement, Mark Zuckerberg said:
"Pages making posts that people generally don't react to or comment on could see the biggest decreases in distribution. Pages whose posts prompt conversations between friends will see less of an effect."
Make sure that your content is focused on sparking conversations between your fans.
Good examples of that are posting high quality, asking your audience for their opinions, writing about timely and relevant (to both your brand and your audience) subjects, and continuously replying to and engaging with your fans, all while avoiding "engagement-bait".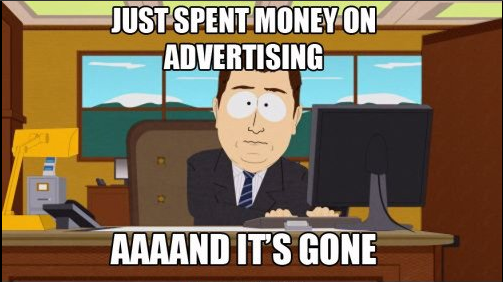 3.Increase Your Facebook Ad Spend
While Facebook advertising has always been important for maximising the reach of your posts, the latest News Feed change makes Facebook officially a "pay-to-play" channel.
Promoting your Facebook posts is now a necessity to ensure that your audience sees and engages with your content. Make sure that you are targeting is extremely optimised to get the most out of your spend.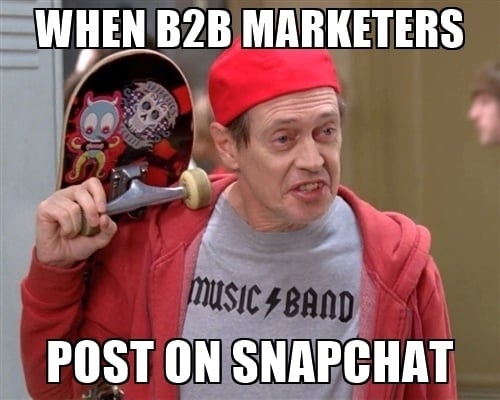 4. Start Thinking about Other Social Media Channels
If you have been relying too heavily on Facebook in your marketing strategy, it is time to start considering other social media channels.
Facebook is not the be-all-end-all of social media engagement. Depending on your service, audience, and marketing objectives, your company can easily exist and excel on one or more other social networks.
5. Don't Panic
The worst thing you can do right now is make drastic changes, or decide to drop Facebook altogether!
Make gradual changes to your social media communication strategy and optimise accordingly.
Making too many changes at once will prevent you from knowing what really works and how to get the most out of your efforts.
[BONUS] How to Create Authentic Engagement Using Only Your Words: Conversion Copywriters Weigh In
WHAT'S UP EVERYBODY…Nabeel Azeez here. Gonna jump in and add my 2 fils.
Ahmed told you WHAT you need to do to speak to your audience the right way. I'm going tell you HOW to do it.
Direct response marketing is my thing. So, my goal is always to figure out ways to get my readers to:
a) stop and pay attention,
b) react to my content in the way I intend, and
c) take the action I want them to take.
Over the past year I've been experimenting with my own public pages. I've tried it all – images only, images with copy, images with links, links with copy, links only, videos, videos with copy, videos with copy and links, and copy only.
What I've noticed lately is plain text posts are outperforming other types of content. They get good reach and plenty of reactions and comments. As long you're telling a story, saying something insightful, or encouraging conversations, your content will do very well.
So, I spoke to some of the best conversion copywriters in the world (no, this is not hyperbole…I roll deep) and asked them,
"How would you create social media engagement using only your words?".
Here's what they told me:
Ever wonder why those Facebook posts that ask seemingly random questions like the ones below get more engagement than even the cutest baby panda video?

– Would you die for your cat?
– In 5 words or less what do you think the world needs right now?
– How likely are you to buy the new iPhone?

Because questions are powerful. Whether you're the one asking or the one answering, you're learning something. If you're asking how to create more engagement, the answer is simple: ask more questions.
Want more engagement? Zag to the left when everyone else zigs to the right.

If you're in a Facebook group and everyone is talking about marketing, kick off a new conversation about something on the opposite end of the spectrum, like, 'Hey, have you ever *really* seen a ghost?' or 'What's the last lie you told someone?'

True engagement runs deeper than surface-level business conversations. And it meets your community members where they are today –> perfectly imperfect.

– Kira Hug
As a copywriter and content marketer who works with social enterprise startups, I see the change in Facebook's priority from growing reach to sparking authentic, meaningful engagement as a step in the right direction…

My view has always been that the best way to overcome fake follows, shares and comments is to humanize marketing goals and to focus on impact, connection and sustainability over rapid growth…

What does that look like in content marketing? It means focusing less on business models that rely on publishing massive (unsustainable) amounts of one-way blog posts and focusing more on creating and engaging with communities — and standing back and letting those communities evolve into mini-ecosystems built on conversation.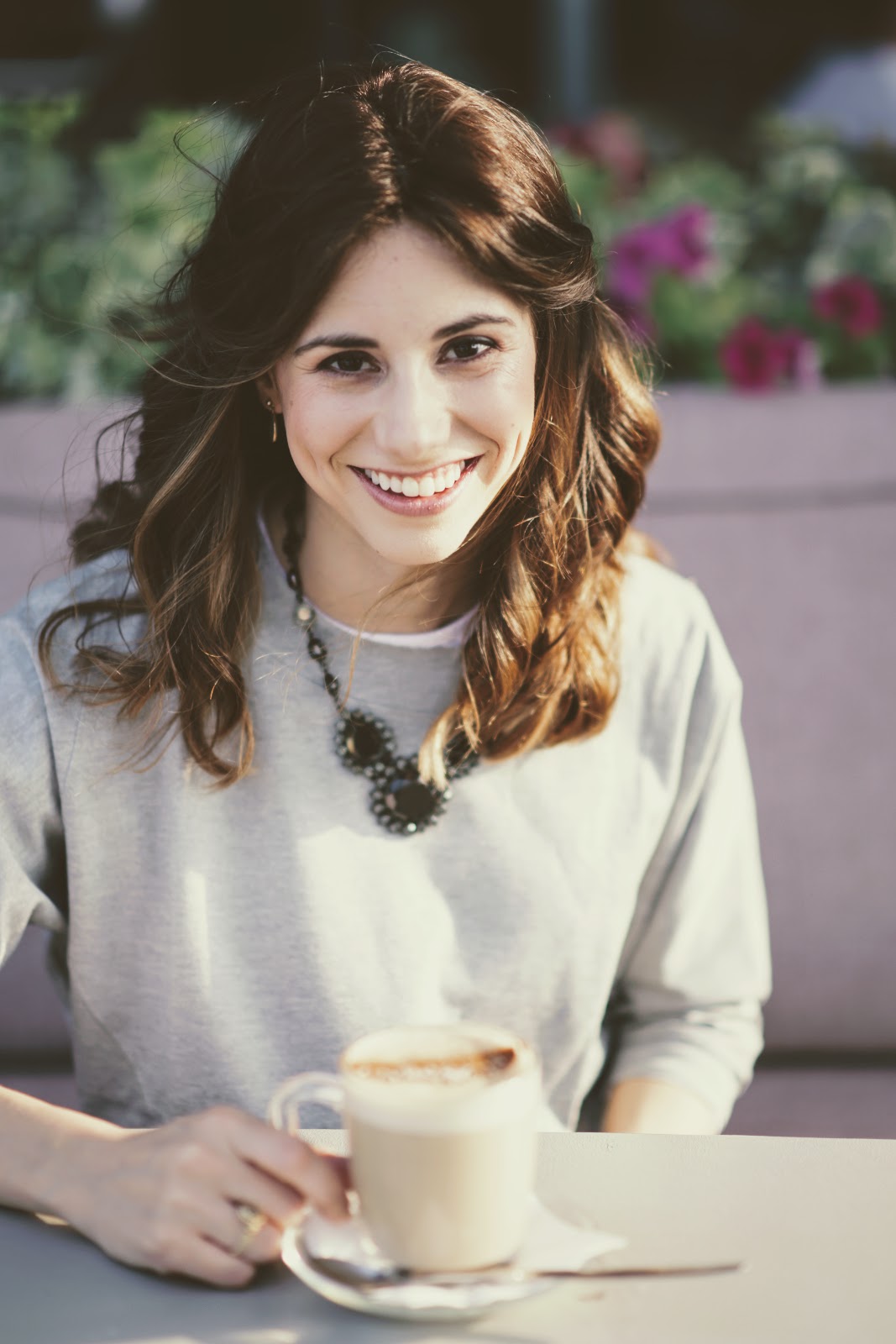 No one wants to engage for the sake of engagement. Ask questions…but only if you genuinely want answers.

The questions that get the most comments are the ones linked to a personal story or problem, where your readers get the sense that you honestly want their input. For example, you describe a real client or business dilemma, then ask followers what they'd do.

The questions that DON'T do well are the ones tacked to the end of a post, almost as an afterthought–a "get-rich-quick" way of upping views. Readers see right through the tactic, and they won't engage. Plus, it makes your posts seem agenda-driven and contrived, which is a sure turn-off.
Social media gave everyone a voice. Now you can provide the microphone. Let's think about engagement from your audience's perspective. There's 1 thing that most people think about, consciously or not, when they post – 'How will I be perceived by others?'.

So, ask yourself, how does your audience want to be perceived? Here are a few examples – Religious leaders – wise, knowledgeable, aligned with religion; moms – caring, nurturing, authentic, helpful; pet owners – goofy, proud, not the center of attention (their pet is instead); fitness trainers – disciplined, knowledgeable, encouraging, in shape.

The goal is to support your audience's desired identity and how they want to be percieved. To do this, think about what you can genuinely talk about or ask that then gives them the microphone and a platform to share their ideas, expertise, and guidance.
Conclusion
To sum up, here's what you need to do RIGHT NOW to make sure your social media ROI doesn't take a nosedive:
Stop talking at your audience and start talking to them
Publish content that encourages audience interaction without resorting to engagement-bait
Spend more money on Facebook ads to offset the drop in organic activity
Dedicate more of your resources to building up other social media channels so you don't rely too heavily on Facebook
Don't panic; stick to the fundamentals of content marketing and you'll always get results
…What are you doing to stay ahead of Facebook algorithm changes? Leave a comment below and let us know…
Don't want to spend hours and hours on social media every day? Download our free Social Media Monitoring cheat sheet!
Did you know you can monitor your business social media accounts in just 10-15 minutes a day?
That leaves you free for more cat videos and memes on your personal accounts. 😉
You're in luck! I've created a FREE cheat sheet to show you EXACTLY how to do it.
Click on the button below to get your copy.
{{cta('f27ba7ca-fabe-499b-853e-74a7c6367cc8′,'justifycenter')}}