For online marketing institutions, Adwords Click-To-Call Campaigns and Adwords Call Extensions are a sure-shot 'direct response' accomplishment.
Why are Click-To-Call ads better than regular text ads?
When given a choice, most people prefer speaking to a real human being. This caters to audience segments who are interested to know more about university offerings in real time.
Click-to-call ads let potential applicants know more about the university over the phone instead of a website or landing page. Leverage this opportunity to use listening and probing skills to present the right career option.
In the case of Call Extensions, calls can be counted as additional conversions over and beyond those counted via your landing page.
Feel and understand your potential customers' requirements better.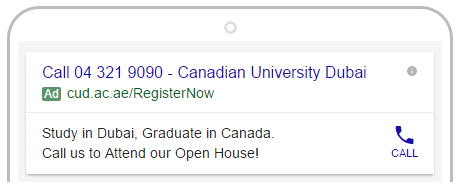 Are you billed for a Click or Call?
Google charges for clicks on the phone number. That means Google charges users who click on the displayed phone number (that takes him to the dial pad) but does not end up speaking to someone at your university.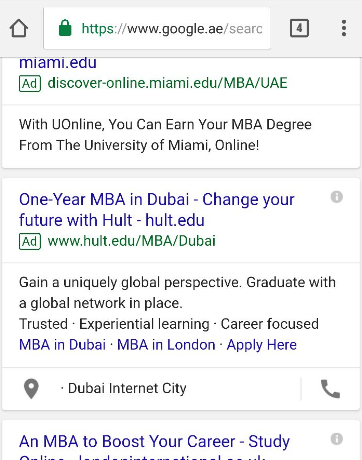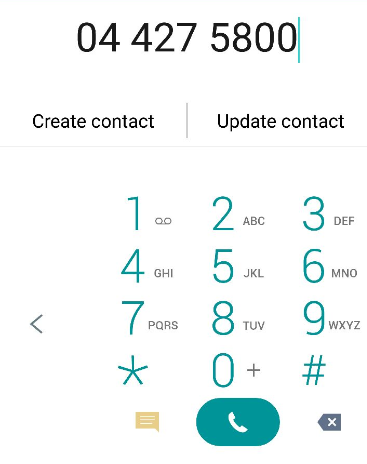 Do's
Start by bidding high and slowly optimizing bids for the desired/proposed spend.
Use conversion tracking to track calls
Be selective. Share your phone numbers across ads within an ad group instead of an entire campaign. For example, create a campaign targeted towards a specific kilometer radius around your university. Tailor your ad copy mentioning 'just X km away. Call us now' to push audiences to make the call.
To verify effectiveness, simply plan two campaigns… one with and the other without call extensions. Observe the difference in click-through rates (CTR) over a period of time.
Apart from the 'Call' Button, include the keyword within your ad copy. Keep it concise & make sure to advise people to call you.
With no Headline & Landing Page to work on, utilize the 35-character limit within the URL string to indicate the desired Call-To-Action.
You can leverage Click-To-Call (only) ads when your website or landing page is temporarily down.
Not every potential who sees your converts. Follow up with a retargeting campaign, the RLSA way (Remarketing Lists for Search Ads) i.e. users actively searching on Google using keywords you are bidding on within your search campaigns.
When you receive a call, grab their name, course of interest, mobile number and email ID so you can create a database and email workflow to nurture these enquirers in particular. Initiate the Inbound Marketing approach to turn them into leads with genuine intent.
Work your team for an outstanding call experience.
Dont's
There's nothing worse than wasting money on clicks when no one's around to respond. This may take your university's reputation on a one-way ticket down. Use scheduling to set a predefined time and day of the week when the extension must appear.
Ensure your best attendants are available around this time frame, instead of someone who takes down contact info to arrange a call-back. Remember: audiences require on-the-spot info to make a quick call.
Keep a calendar alert before public holidays so you can manually disable them and enable them soon afterward.
Although you can configure a separate campaign to call a specific mobile number after your university timings, it is not advisable to do so.
Next Steps:
It's a fact: UAE Universities receive more inquiries through Google Search. However, it's time they test these enhancements to encourage customers to call up side-by-side. With call-only campaigns, you bid to drive calls to your business instead of clicks to your website.

What's New?
Try Adwords message extensions as well. Use this to receive chats directly from your Ads instead of calls or site visits. Most chat savvy users prefer to use text messaging for their queries.
You'll be asked for a pre-build text message that you can set from the users' point of view like "I want to know more about ABC university's programs. Are you looking for undergrad or graduate courses?".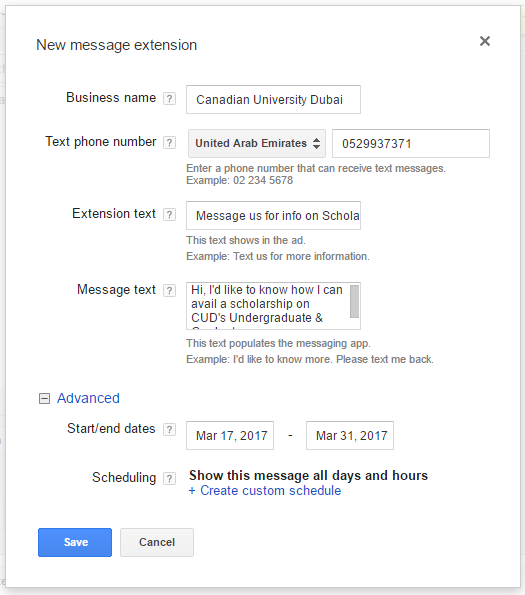 There are so many other high-impact paid media options that universities are missing-out to attract & convert quality leads. Find out if you've implemented them all:
{{cta('c37b962f-65f7-4c5e-ae5d-7676b892c2b3')}}