IGTV's (Instagram TV) been out for a week now. And the internet went cuckoo for Cocoa Puffs over it. What's IGTV? How can you use it in your business? Read on, 'cause we're gonna tell you.
https://blog.hubspot.com/marketing/video-marketing
https://blog.hubspot.com/marketing/video-marketing
What is IGTV?
IGTV, a new app for watching long-form, vertical video from your favorite Instagram creators, like LaurDIY posting her newest project or King Bach sharing his latest comedy skit. While there's a stand-alone IGTV app, you'll also be able to watch from within the Instagram app so the entire community of one billion can use it from the very start.
Video on Instagram is limited to 15 seconds (Instagram Stories) 1 minute (Instagram video posts.) Now, with IGTV, you can upload videos up to 10 minutes long. Sweet!
There are channels you can browse, you can view it from the standalone IGTV app or in Instagram, videos autoplay, and so on.
Basically, it's a Youtube competitor, and another battle in the long-standing war between Facebook (who owns Instagram) and Google (who owns Youtube) to own the attention of everyone on the internet.
We're SUPER excited to see how this plays out.
And you can bet we'll be dropping some ??? content on Inbound Marketing, Business Strategy, and Life in Dubai, on Ubrik's IGTV channel. Come join us, won't you?
https://instagram-press.com/blog/2018/06/20/welcome-to-igtv/
What do people think of IGTV?
Here's what Youtube creators think of the new IGTV.
Game. Changer.
How do you use IGTV?
I asked my friend Ahmed El-Sadek, aka the Social Media Mufti, aka Head of Social Media at Ubrik, to put these best-practices together for you.
And remember, the platform is brand new, so there's a wide-open sandbox for you to play in. We'll be updating this post with more IGTV best practices as we become power users.
Check out Ahmed's tips below.
1. Create your channel!
While IGTV is connected to your Instagram account, you still need to create your brand's channel on the platform. Do this from the IGTV standalone app or the TV icon at the top of your Instagram feed.
2. Optimize your Instagram bio
One of the (weird) things you will notice is that only the first two sentences of your Instagram account bio will be shown on your IGTV channel. Make sure those first two sentences are as eye-catchy as possible to attract new audiences.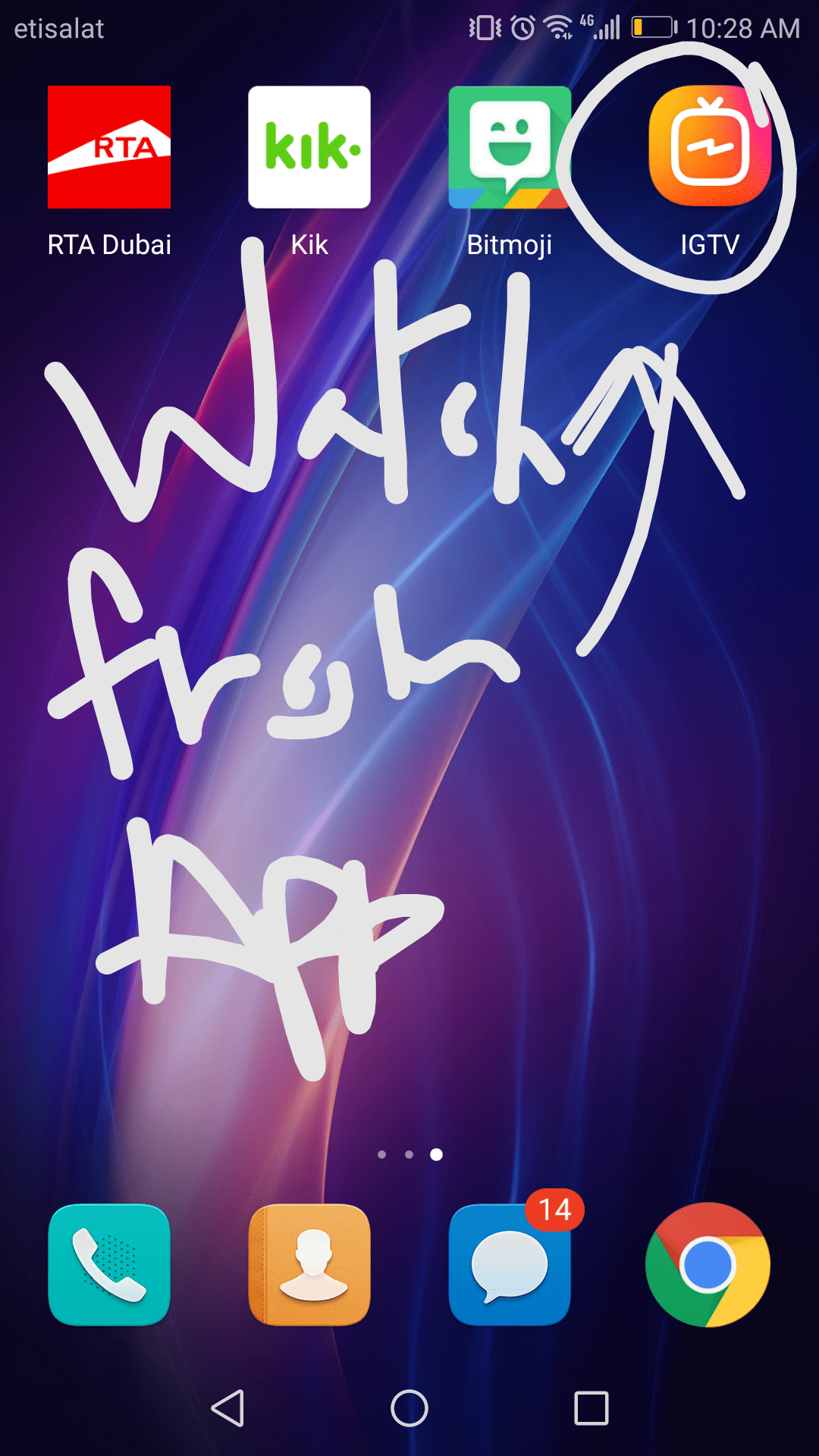 3. Understand the IGTV video specs
Make sure that your videos are MP4 file format, vertical (an aspect ratio between 4:5 and 9:16), between 15 seconds 10 minutes long (1 hour for verified accounts), and a maximum file size of 650 MB (5.4GB for 1 hour videos).
4. Shoot videos with IGTV format in mind
IGTV does not allow you to shoot videos from the app itself, so when using your phone to shoot videos for your channel, make sure to keep the following in mind:
Always shoot the video in portrait mode
Make sure the subject doesn't go out of frame by leaving sufficient margin for zooming and cropping the video.
Since IGTV is made for watching videos on phones, try not to add any many distractions in the background. Keep it neat and simple with ample lighting.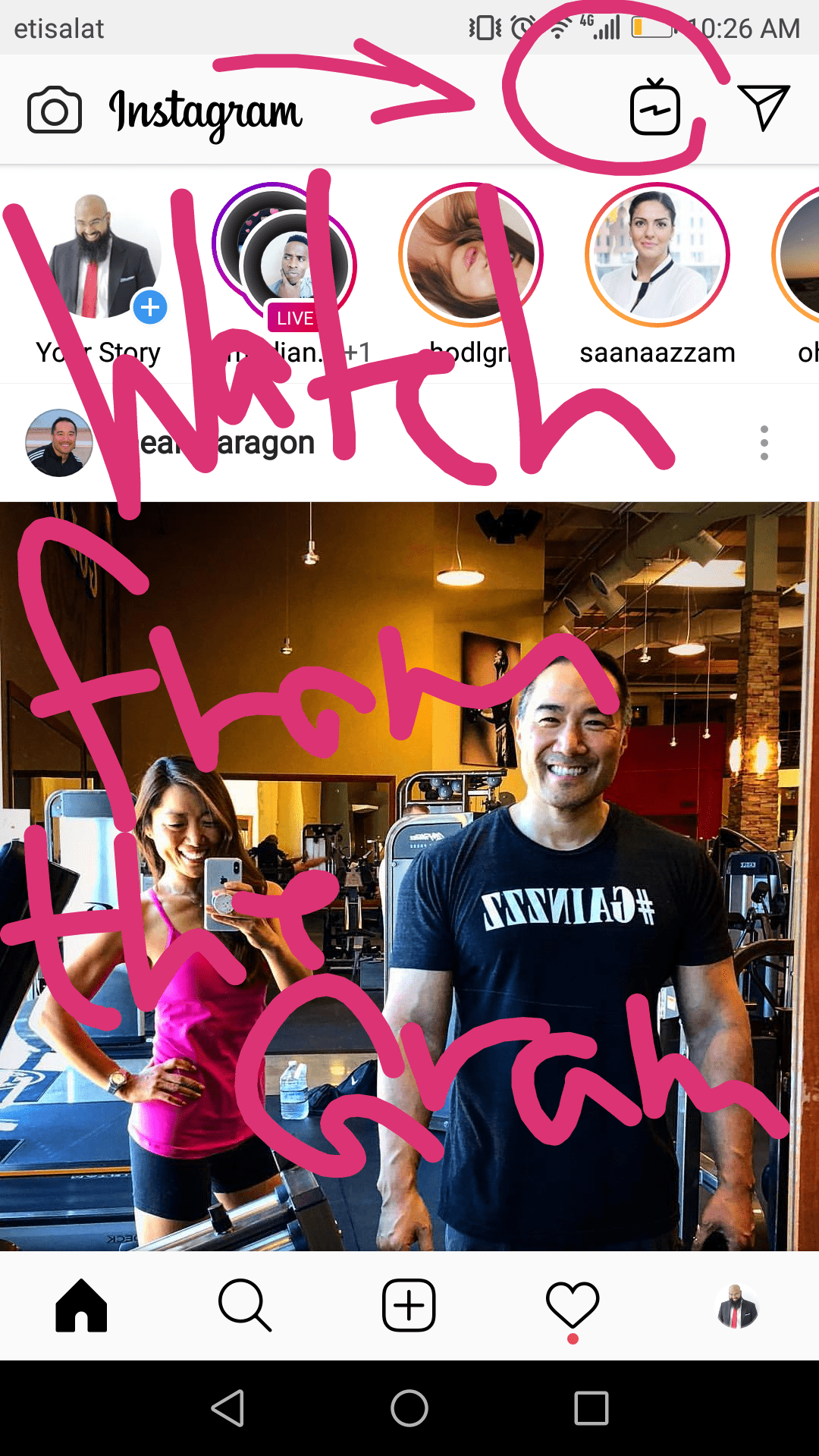 5. Upload an intro video
With all the preparation out of the way, make sure the first video you upload is an introduction to your brand, giving your followers and new visitors an idea of what to expect from your channel.
6. Think of IGTV as YouTube, not Netflix!
Having the capability of uploading videos up to 1 hour long doesn't mean that you necessarily should do so! Think of IGTV as your new mobile YouTube channel, where you can upload videos similar to what you create for YouTube but without the need for them to be overly polished.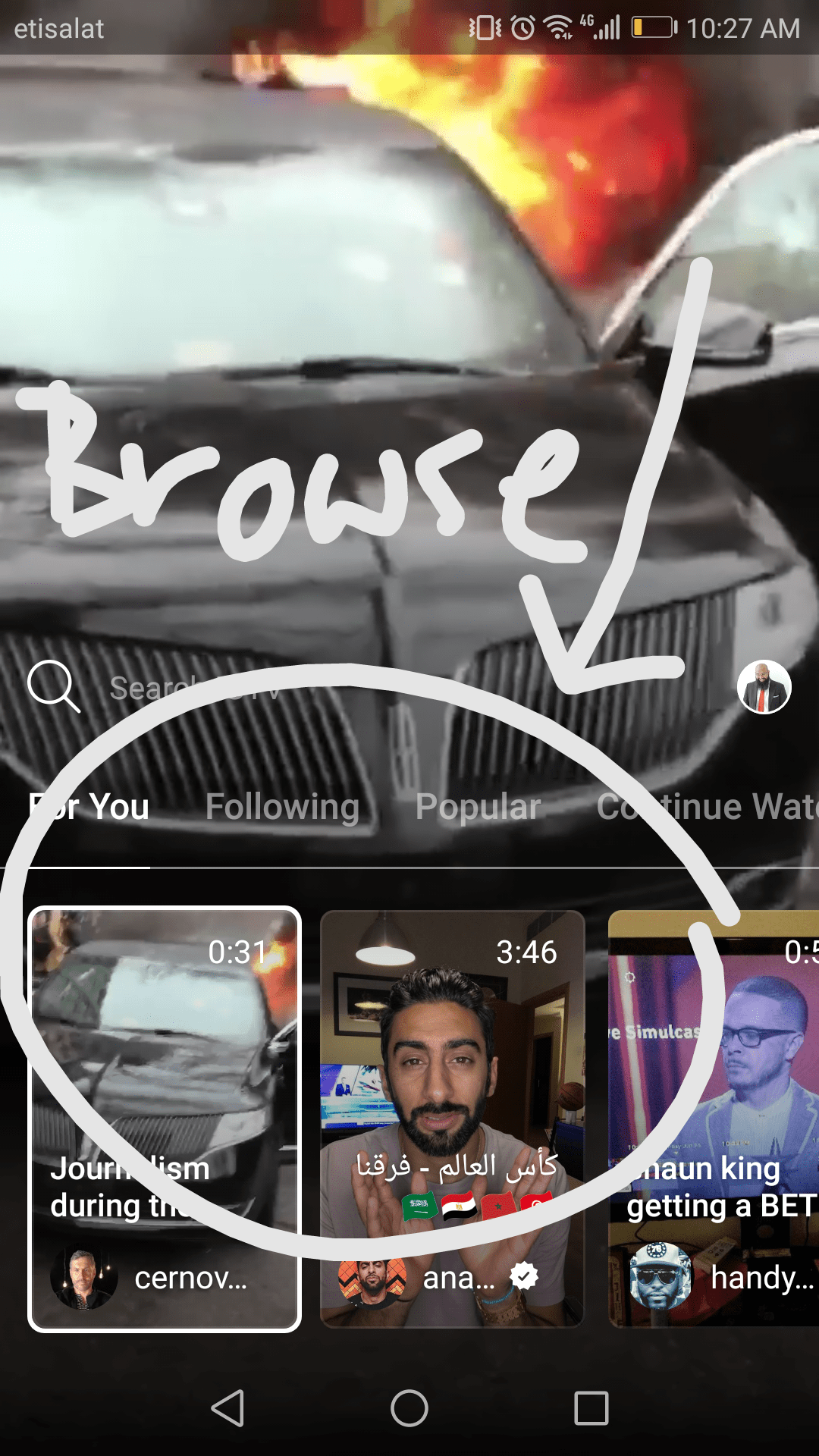 7. Start developing an IGTV strategy
While it is an extension of your Instagram account, do not treat IGTV as the new home of your Instagram stories! IGTV is a standalone channel that requires its own strategy and approach to make the most out of its features and capabilities.
8. Understand what IGTV is designed to be, and create your content accordingly
IGTV is designed to be a "hybrid mobile/TV experience". Just like when you turn the TV on and a show starts playing right away, when you open the IGTV app, a video will automatically start playing, and you can like or comment on IGTV videos while you are watching them or just move on to another video with a simple swipe, just like how you interact with Facebook videos. Create your iGTV videos with maximum retention and engagement in mind.
9.Create different types of content
Similar with any new platform, you will never know what works for your brand on IGTV until you try everything! A few ideas to get you started:
Tutorials
Unboxing
Product demos
Team introductions
Office tours
Educational videos
Behind-the-scenes
10. Test-optimize-repeat
As you upload different types of videos, make sure that you keep a close eyes on the performance of each. IGTV offers insights for every single video you upload; including the retention rate and average percentage watched. Use this data to gain a better understanding of your audience and how to best keep them engaged with your content.
Bonus: Produce Exclusive Episodic Content
Episodic videos are emerging as a popular kind of content on IGTV. The emergence of long form video content on IGTV is important because it aims to gain and retain users for longer and stay within app and let's face it, is a direct competitor to Youtube and Facebook Watch.
Unlike one-off videos that may not be representative of a channel's content, a single episode of a series can encapsulate for viewers what to expect from a channel. To learn more about how to create episodic content, click here!
Conclusion
The essence of social media is human interaction. And what better way to build a digital relationship with your prospects and customers than with edutaining (entertaining and educational) video content?
According to research from Hubspot, 54% of consumers want to see videos from brands they support in comparison to email newsletters (46%) or social image (41%) based content. They also found that video content was the most memorable (43%) in comparison to text (18%) and images (36%).
With IGTV, you've been given an opportunity to grow your brand on a silver platter.
And you know what the best part is? If you're a B2B marketer, your competitors probably aren't on IGTV yet! So, beat them to it and start creating IGTV videos ASAP.
Got any IGTV tips of your own? Leave a comment below and let me know. I'd love to hear from you.
Get your free gift before you go…
I get it. You're busy. B2B marketing managers can't spend all day "doin' it for the Gram."
We can help with that. Check out our free cheat sheet on how to monitor your social media in just 10 minutes a day.
Click on the button below to download your free copy.
{{cta('f27ba7ca-fabe-499b-853e-74a7c6367cc8′,'justifycenter')}}