"Hey Abdullah, it's great to see you at the 'after party' right here at the Dubai World Trade Center. I hope it wasn't one of those 'industry prestige stunts' this time (chuckles). How did it go?"
"Habibi it was amazing. I can't wait for next year."

"I saw a lot of competition nearby. How do you think they did?"

"Wallah, I'm sure our guys have done an amazing job compared to the rest. Just look at our stand. Amazing!"
^^ This a dramatization of an all-too-familiar conversation between us B2B marketers. (I could probably tone down the boast level by a bit.)
We know you've been to dozens of trade shows. But how many of them did you attend where yo felt it could have been much better?
Maybe you feel like that every time.
If that's the case, a few drastic upgrades are required.
So, here are a few macro-level tips to make sure you and your company are headed in the right direction after spending that massive chunk of your marketing budget on trade shows:
Planning
Collect post-show feedback from on-ground staff to plan improvements for the next event.
Speak to your sales team (after a stipulated period) to identify direct impact of trade shows to the company's bottom line.
Experience
Email an online feedback form to random visitors asking to rate their experience at your stall.
Identify how many prospects (who you followed up with until the event date) actually came in, and analyze 'business experience-related' reasons why they didn't show up.
Marketing
Run a 'relevant' re-marketing campaign online to generate brand recall. Ensure visitors have dropped by your company website once every 3 months (at least). Check for an increase in traffic to your website after a month via Google analytics or other relevant platforms.
Monitor your website's analytics to determine spike in traffic and sources that lead to it. Configure your website's Search Console and monitor the Google search phrases that lead to your website, for the increase in direct brand name searches.
Utilize marketing automation platforms to combine your content, sales and marketing processes.
Activate a content marketing plan to (re)position yourself and your company as a leader. Make sure your company finds it's way to the top of the target list of solution providers they'd be looking for. Create awareness about your company blog. Generate an intent to subscribe for users fear to not miss out on essential updates about the industry niche your focusing on.
Get onboard a few premium monitoring tools to track how things are progressing for your competitors after the same trade-show.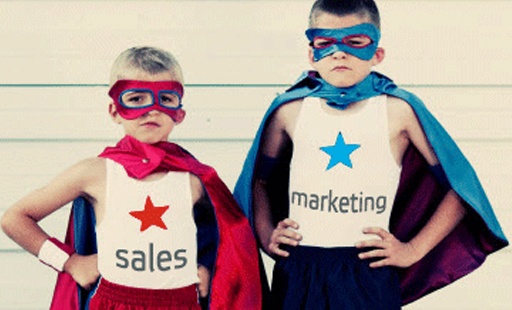 Sales
Run all leads through a 'prospect fit matrix' to identify who is worth nurturing and who is not. Make a priority list of visitors so you don't need to focus on each and every prospect who walked in. This will create room for you when new prospects arrive in at the next event.
Devise a technique to evaluate and reward sales staff who brought in the best leads during the event.
Utilize marketing automation platforms to combine your content, sales and paid marketing processes. Your potential customer must be nurtured well enough to recollect your brand when they are 'sales ready', even if that happens after a year.
Develop a 'buyer's journey progress tracker' to analyze time taken to close leads & bring ROI.
Connect and converse with prospect company decision makers who are active on Linkedin. If they do not accept your request, use their business card info and text them stating that you'd be emailing useful content bits in the coming weeks. You could later befriend them on a personal level across platforms such as Facebook or Instagram. Tip: Create unique personal content so they identify and begin conversing with you.
Scrap the business cards and use a CRM to run email nurturing activity that can monitor all your sales communication to judge the interest level of an individual.
In case you've already been implementing some of the above tips into your existing strategy, do let us know how things are going.
If you'd like to know more on how to get started, drop in your requirement so we can get started.
Lastly, if you'd like to download a compact version of the post-trade show checklist to discuss with your team, click the button below.
{{cta('c87d4e95-c88f-473c-8ca8-d6ad66b12b5b','justifycenter')}}