Does the question of how you're going to grow your B2B business in 2018 keep you up at night?
The business environment is more competitive than it has ever been.
There are more ways to market and sell than ever before.
Which areas should you focus on?
Do you go all-in on the latest marketing trends?
Or should you stick to the tried-and-tested methods?
Well, the truth is, it's a little bit of both.
Keep reading if you want to know more because we've put together the 7 most powerful marketing tactics you can use to crush your B2B competitors.
1. Delight Your Customers
Did you know that it costs 5-25 times as much to attract a new customer than to keep an existing one?
According to research by Bain and Company, a 5% increase in customer retention produces more than a 25% increase in profit.
Customer experience is everything.
66% of B2B and 52% of B2C customers stopped buying after a bad customer service interaction.
95% share bad experiences and 87% share good experiences with others.
40% of customers begin purchasing from a competitor because of their reputation for great customer service.

2. Use Account-Based Marketing
Account-based marketing (ABM) is an alternative B2B strategy that concentrates sales and marketing resources on a clearly defined set of target accounts within a market and employs personalized campaigns designed to resonate with each account.
So, instead of going after any and every prospect, you focus your resources on those accounts that are most likely to buy from you and will give you the best ROI.
Over 80% of marketers that measure ROI say that ABM initiatives outperform other marketing investments.
According to a 2015 survey by Demandbase, more than 90 percent of marketers believe ABM is essential to B2B marketing.
Over 60 percent of respondents were planning to invest in technology for ABM to better align sales and marketing over the next twelve months.
84% say ABM plays a major role in retaining and escalating client relationships.
3. Make Content Marketing the Foundation
Content marketing is here to stay.
It can be cheaper to implement than other marketing channels and the results compound over time, leading to greater ROI.
According to research by Content Marketing Institute/MarketingProfs' B2B, "Content Marketing 2017: Benchmarks, Budgets, and Trends:"
88% of B2B marketers use content marketing to drive sales
39% have plans to increase budgets for content this year onward
70% looking to deploy more content in 2017 alone
B2B Content Marketing 2017 – Benchmarks, Budgets and Trends – North America from Content Marketing Institute
Keep in mind, there are a lot of B2B companies doing content marketing the wrong way.
They produce content that is all fluff and no substance, without a clear strategy or marketing objective defined.
All these companies achieve is increase the noise online, and this doesn't serve their customers at all.
Don't be like them.
4. Double-down on Video and Live Video Content
According to MarketingProfs, over 2 million blog posts are published every day.
And creating top-notch blog content is becoming more costly and time-consuming.
In comparison, video content has a lower barrier to entry, especially since you walk around with a high definition video camera in your pocket (your smartphone.)
YouTube has over a billion users, almost one-third of all people on the Internet€, and every day people watch hundreds of millions of hours on YouTube and generate billions of views.
More than half of Youtube views comes from mobile.
50% of company execs seek more information after noticing a product or service in video content. (Sparklane)
A case study of one of Eyeview Digital's customers showed video increased conversions on a langing page by 86%.
81% of internet and mobile audiences watched more live video in 2016 than in 2015.
Mobile Video Will Generate More Than Three-Quarters of Mobile Data Traffic by 2021
Here are some examples of video marketing done right.
Squatty Potty
Pooping will never be the same. This Unicorn shows the effects of improper toilet posture and how it can affect your health. The Squatty Potty toilet stool has been featured on Shark Tank and Dr OZ show and has thousands of happy customers.
This video had over 31 million views when this post was published.
Dollar Shave Club
Dollar Shave Club delivers amazing razors and grooming products for just a few bucks. Try the Club
This video had over 24 million views when this post was published.
5. Use Machine Learning / AI to automate Marketing Processes
These days, every business is in the data business.
Specifically, the use of machine learning algorithms (rather than people) to analyze large amounts of data for business insights.
For example, here are three questions machine learning can answer for you:
Is this segment likely or not likely to respond to our marketing offer?

How much of product X will be used by segment A?

Do our customers form natural segments?
Here are 5 ways you can use machine learning in your business
Content creation – Here's a sample from a Yahoo! Finance story, credited as: This story was generated by Automated Insights.

Automated content creation

Programmatic advertising – using algorithms to automate ad buying and personalizing ad delivery

Information transfers – automating speech-to-text to create closed captions and transcripts of video and audio

Virtual assistants – using chatbots and messenger bots on websites and on social media channels
Customer segmentation – using algorithms to automatically segment prospects based on personal data
6. Acquisition of Influencers
Influencer marketing is the new "celebrity endorsement."
With popular online figures amassing social media followers in the millions, these individuals are a no-brainer channel for brands who want to get their products and services in front of potential customers.
According to Chute's 2016 Influencer Marketing Report, over 60% of brands have implemented influencer marketing in their marketing strategy. This is expected to jump to 75% by the end of 2017.
70 percent of teenage YouTube subscribers trust influencer opinions over traditional celebrities.
71% of people are more Likely to purchase based on social media referrals.
However, A-list influencers are in such high demand they are pricing themselves out of the market.
Some demand up to 5- or 6-figures USD to make a single post on one of their social media accounts.
The solution is to use micro-influencers.
These are individuals with smaller followings, say around 4- or 5-figures, who have a more personal and interactive relationship with their followers.
According to marketing agency HelloSociety, engagement rates on campaigns using micro-influencers are 60% higher than those using celebrities or ultra-popular influencers.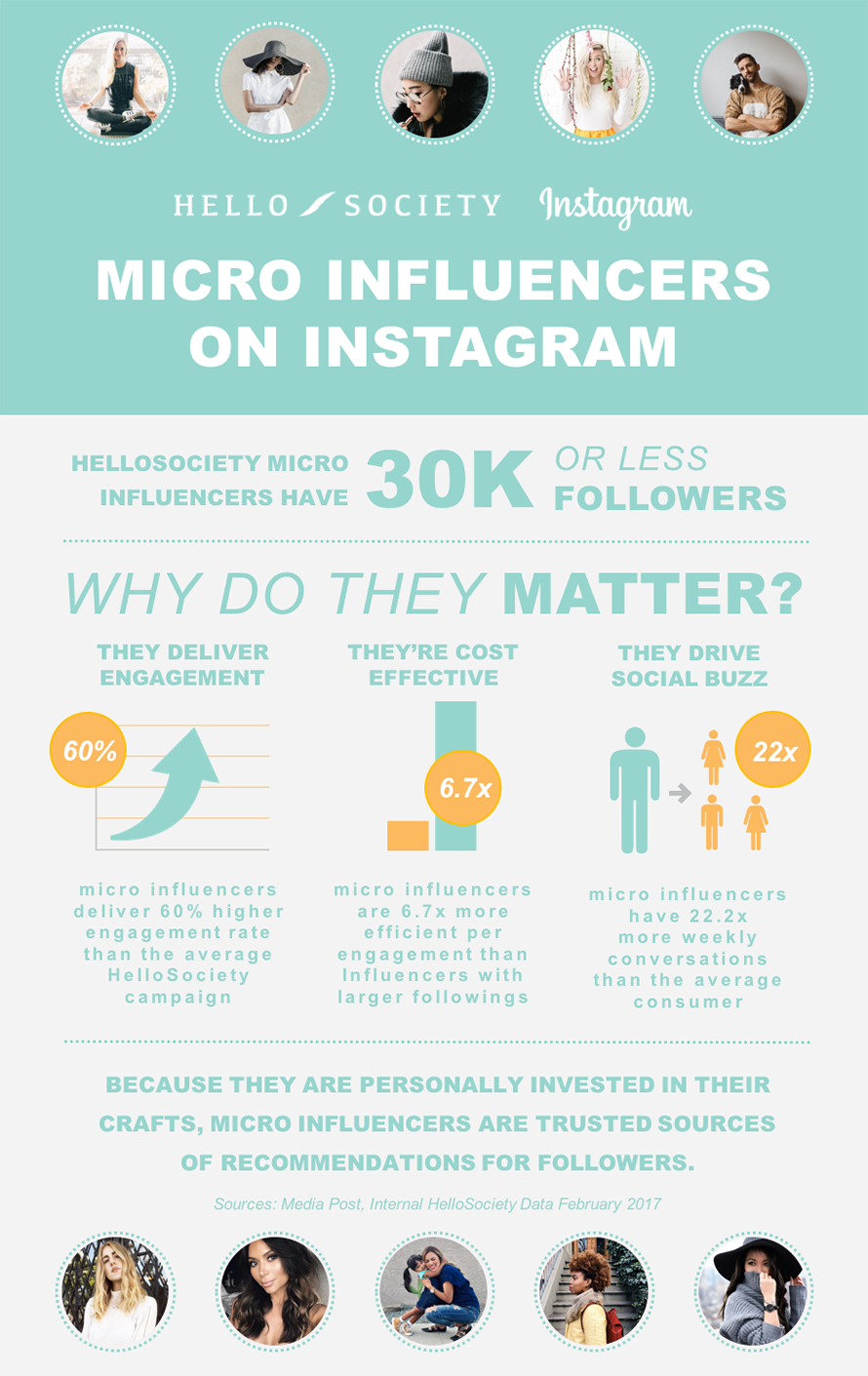 7. B2B companies are hiring digital marketing managers & digital consultancies
Now you are probably thinking to yourself, "this is all great advice, but how do I implement all of it?
While the fundamentals of marketing are timeless, the digital marketing landscape is constantly updating to make use of emerging technology and new marketing channels.
This is why many B2B companies are either hiring in-house digital marketing teams or contracting with specialist digital marketing agencies to a) keep up-to-date with trends and b) execute digital marketing campaigns effectively.
Conclusion
To summarize these 7 powerful marketing tactics, here's what you should do:
Give your customers a world-class buying experience (this continues after they become customers.)
Focus your marketing and sales resources on targeted accounts based on the buyer profile of your customers.
Content marketing should be the foundation of your marketing strategy (ideally 50 percent of your budget.)
Embrace video and live video content because they are easier to digest than other content formats.
Automate marketing processes when possible (e.g. using chatbots and messenger bots.)
Develop relationships with influencers in your market to get your products and services in front of their audience.
Hire dedicated digital marketers to implement all of the above (in-house or agency.)
Oh, BTW, Here's A Free Gift:
To help you align your marketing efforts with SMART goals, our Partner HubSpot built this marketing planning template that you can download for free. It will specifically help you:
Easily summarise your ultimate marketing goals

Automatically calculate your greatest marketing need

Set a deadline for meeting your annual, quarterly, or monthly goals
Click on the button below for your free download.
{{cta('78a07d1a-158a-40e4-ab40-473c1f0e6ace','justifycenter')}}